Are You Ready For Low Wing Aircraft - More Fun Flying Radio Controlled Airplanes?
Low wing aircraft, are great flying radio controlled airplanes that many pilots will enjoy. If you have mastered flying your highwing radio control airplane then it is time for something more FUN. This is where flying rc airplanes becomes even more fun.
If you are a beginner, these are the next logical aircraft for your development.
Ok, what do these airplanes look like?
Well here are some pics below: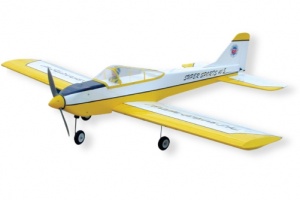 This is a nice model, it is called the (SUPER SPORTS-40S) a good aerobatic aircraft.
---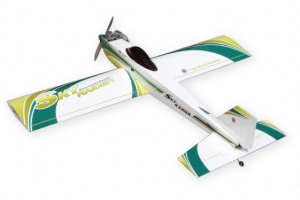 Your next step up is this (SKY RAIDER MACH 2) it is good for intermediate pilots.
---
Click here to visit Sky Raider Mach 2
---
How do these model aircraft fly...
* They fly a bit faster than highwing planes.
* They fly smoother than highwing models.
* They turn easier than highwing models.
* They are also more FUN to fly.
Many low wing rc airplanes come in ARF (almost ready to fly) meaning they come factory built. All it requires is the necessary engine and radio transmitter accessories to complete your model.
However, some aircraft come as combo deals meaning everything is included in the package.
Why would a beginner need such a model?
Because these aircraft will slowly introduce you to more advanced flying airplanes.
If you went from a highwing trainer, to the very fast flying aircraft, your skills would have to improve rapidly.
However, some beginner pilots, can make such a transition quicker than others.
But every pilot does not process the necessary skills.
---
Airplane Selection Tips!
- Ask a experienced rc salesperson for advice on selecting a low-wing model airplane.
- If you are not sure the of aircraft, visit a few rc airplane clubs for their recommendations.
- If you have purchased a new aircraft, asked a experienced rc pilot to assist in flying your airplane.
If you need HELP, do not be afraid to ask for IT!
Flying radio control airplanes is more fun, when done SAFELY!
---
return from Low wing aircraft to rc-airplane-flying